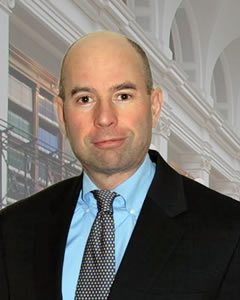 Paul has been practicing intellectual property law since 1994, and has worked both as an in-house attorney for a Fortune 100 company and in private practice. He holds a Juris Doctor degree magna cum laude from St. John's University (where he was a member of the Law Review), a Bachelor of Engineering degree in Mechanical Engineering summa cum laude from Manhattan College, a Master of Science degree in Mechanical Engineering from Columbia University, and a Master of Science degree in Electrical Engineering from New York University Polytechnic School of Engineering (formerly Polytechnic University).
Paul's practice focuses on the preparation and prosecution of patent applications in the electrical, electronic, software, and mechanical arts, as well as related counseling, licensing, due diligence, and opinion work.
Paul is admitted to practice before the U.S. Supreme Court, the U.S. Court of Appeals for the Federal Circuit, the U.S. District Courts for the Southern and Eastern Districts of New York, in the state courts of Connecticut and New York, and before the U.S. Patent and Trademark Office. He is a faculty member at the Practising Law Institute and has served as a clinician for the Fundamentals of Patent Prosecution course for a number of years.
One of Paul's law review articles, Unwrapping File Wrapper Estoppel in the Federal Circuit: A New Economic Policy Approach, 67 St. John's L. Rev. 405 (1993), was cited in Festo Corp. v. Shoketsu Kinzoku Kogyo Kabushiki Co., 56 USPQ2d 1865, 1915 (Fed. Cir. 2000)(Linn, J., dissenting). Paul successfully prosecuted U.S. Patent No. 6,529,871, which was named one of "Five Killer Patents" of 2003 by the MIT Technology Review on May 1, 2004.